The Mystik Drum
SoundFont
Drum Font from the Mystik Garage
Is available for instant download from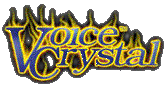 for $9.95
No shipping, no waiting, download and use them right now!
Go to Voice Crystal's SoundFont Delivery System to
Order and Download
The Mystik Window has one goal, to blast through a mix with a drum kit that's powerful, grungy, and even smells as nasty as a drummer. Hehe, a little true story. I recorded this kit from local drummer Tim Audy at the Austin Rehearsal Hall. The Hall is a funky, non air-conditioned building in downtown Austin. It was 102 degree outside that day so in Tim's studio, the windowless armpit of the building, it must have been 110. Tim is a hard hitting drummer. And the kit was a hoge-podge of drums, all beaten and cooked through years of live gigs. So dude, don't expect and ultra bright fresh piccolo snares airy cymbals or cold thuds. Every drum was processed and tweaked, and munged to make them even more unusual. Then you get a healthy smattering of junk from my garage. Its Industrial, its retro, its alternative, possibly post punkoid. The nastiest of the techno-vintage-electrolocutions. Can be made to hip hop, and if you're really not trying, it will sound like the dude next door in his garage. This bank of soundfonts is not for the conventional midifile, yet it follows the GM spec enough to let you use your standard sequencer grids.
The Mystik Window features 77 Samples, 84 Instruments and 83 Presets. It's main feature is the entire primary drum kit from the Mystik Garage for Emu samplers, re-tweaked in the SoundFont format. Its not the entire Mystik garage set, only about 20% of it. While I was at it I came up with several tonal variations, including filtered variations. The Bank is just under 8 megs, so it doesn't need a lot of room in your Ram.
The Mystik Garage is a CD Rom for Emu samplers that features Lo-Fi Drums, Sound Effects, and Instruments designed to put you one the cutting edge. For info on that, and to read the philosophy behind the disk, go here.
Listen to a Demo
Mystik Drum includes
Radical Lo-Fi drum kits, some with pads, phrases and a bass.
Includes the Main Drum kit from the Mystik Garage CD Rom with 14 variations, mapped along all 88
The set is ideal for both the amateur/ hobbyist who wants something different than GM stock drums, or the professional who wants the Mystik Kit and doesn't want to tie up their outboard sampler. Those playing electronic drum kits will like the way the Kicks, snares and toms and cymbals are mapped to the GM spec. and will also like the diversity of sound effects. Those who program drums on sequencer grids will find their existing GM maps work.
Samples in the Set
9 Kicks (4 in stereo)
7 Snares
6 Cymbals (1 stereo)
5 Toms
21 Percussion instruments (7 Stereo)
22 FX Sounds (7 Stereo)
2 Pads (From Celestial Windowpane)
2 Phrases (From Celestial Windowpane)
1 Drum Loop
1 Bass
1 Waveform

I also spent some extra time making up an instrument for each sample. This will save you time programming your own kits. Remember, in a SoundFont bank you can add tons of layers. That means with this kit you can easily layer sounds to make new snares, kiks, and effects.
If you want something different than run of the mill squeaky clean drums sounds this set will fill the bill, and your music with LoFi character.
Go to Voice Crystal and Get IT! Have Fun and Make a Hit with them, ok?
Sincerely,
Rich the Tweakmeister
ps. check out my SoundFont cd rom chock full of Korg MS-20 sounds called The Ice Kold Tekno Orkestra
---